Not long after I got back from the Colombian jungle, the next trip was already around the corner. The weeks between I spent of course working as much as possible since living isn't cheap and somehow these fishing trips have to be paid too, right?! 
A few stressful weeks later it was finally time to head out again, this time no flight but a fresh 16 hours in car back to Extremadura, Spain. Last year there our success was rather low, way below my expectations but I liked the lake itself and its potential to produce some of the biggest Largemouth Bass in Europe so this time I went for the prime prespawn time – beginning of march. I was told that it would be quality and not quantity fishing, exactly what I like. Several Bass a day should be possible was what the guides told me, I hoped for at least one good fish a day and my overall goal was definitely to catch a +3kg fish or even one of those super rare Spanish +4kg Bass.  
Like in most fisheries you can never be sure when exactly the best 2 "pre-spawn – moment" will be. In order to higher the chances to hit a good period when they feed like crazy I decided to stay two weeks instead of one – 14 consecutive days of fishing were ahead of us.  
To my joy, Jan who joined me on the last trips there came along again and we were more than ready to catch some big ones as we didn't buy again way to many lures which we got recommended beforehand just for fun (also for fun as tackle shopping is usually pretty exciting). The guides were still the same cool guys as last year but now with brand new boats, everyone was ready to catch the biggest Bass in the lake!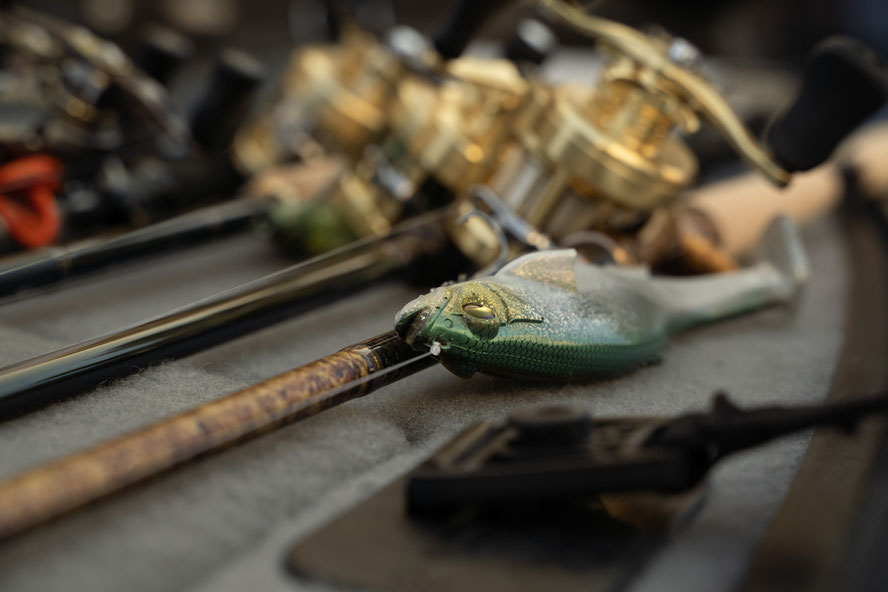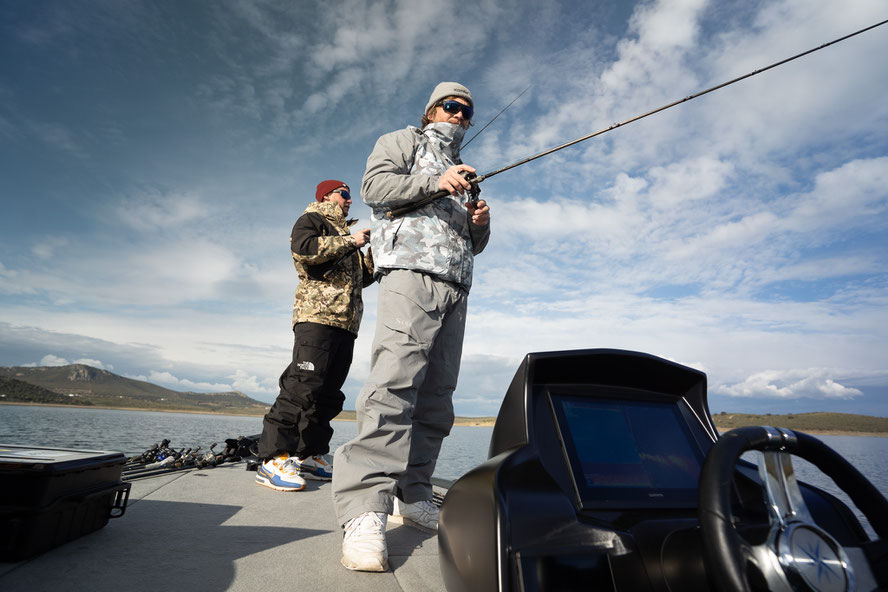 If only the lake wasn't so damn low, on our arrival, an easy 5-6 meters were missing which is a lot for this lake. It barely rained the months before when it was supposed to rain for weeks at a time and this was already the second winter in a row that happened.
Well, there's nothing we could do about the water level but what we could do was fishing, so we just went out day after day and gave it all we had!
Regarding the not so ideal conditions I adapted my expectations beforehand and was hoping for at least one nice bass a day, several, which is not uncommon there, would of course even be cooler. I definitely didn't expect it to be as hard it turned out in reality...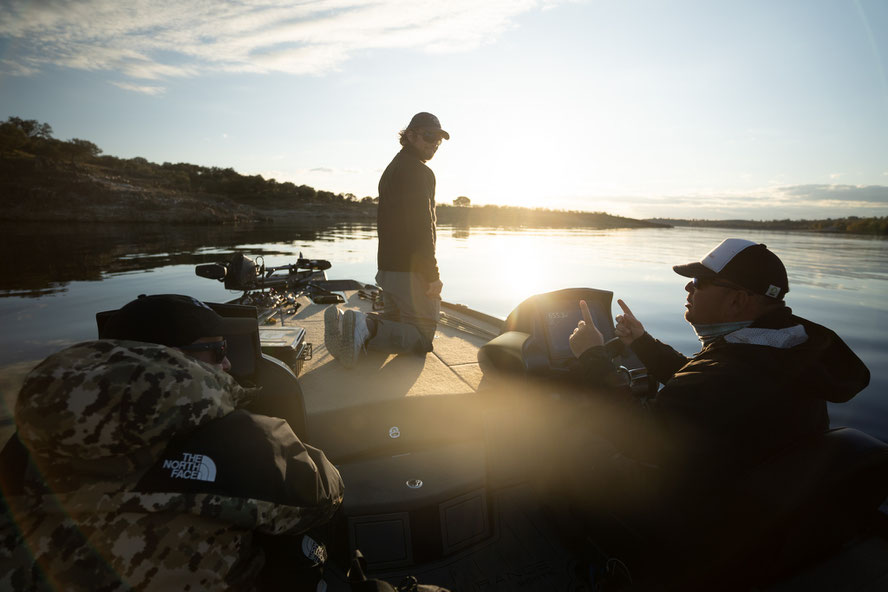 It took me over three days on the water until I landed my first bass..! Not that I lost some before, I probably didn't even have any Bass-contact at all until day four. Jan got it even worse as he had to cast for almost six full days until he got his first bass in the boat.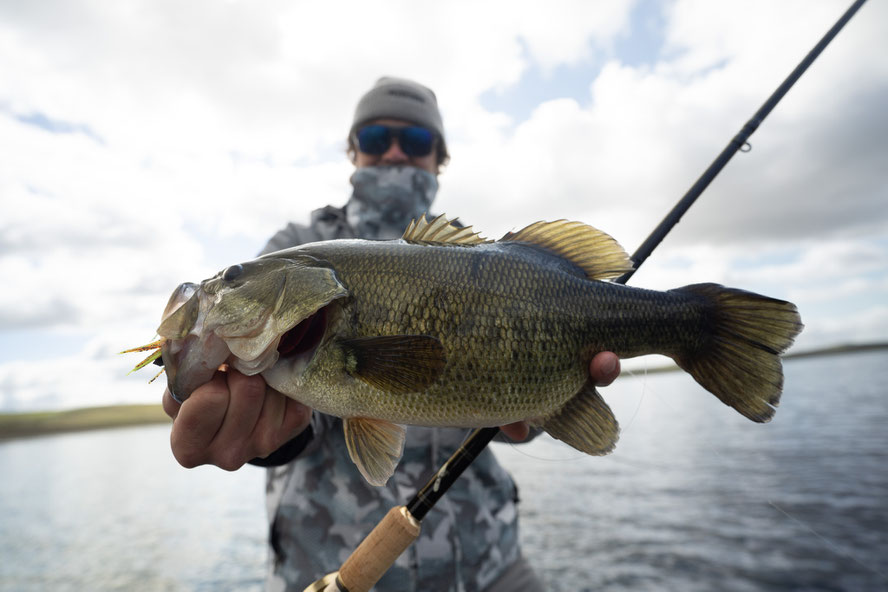 Each day we would get some bites at least but mostly from the unwanted smaller Pikes or Zanders. It wasn't that we would change techniques for those other fishes in order to get some action, nope, we kept it straight bassfishing but especially those fckin Zanders seemed to be everywhere and usually quicker than the Bass too. I caught Zanders on Chatterbaits, on Swimbaits and even on a wacky-rigged Senko which I couldn't believe.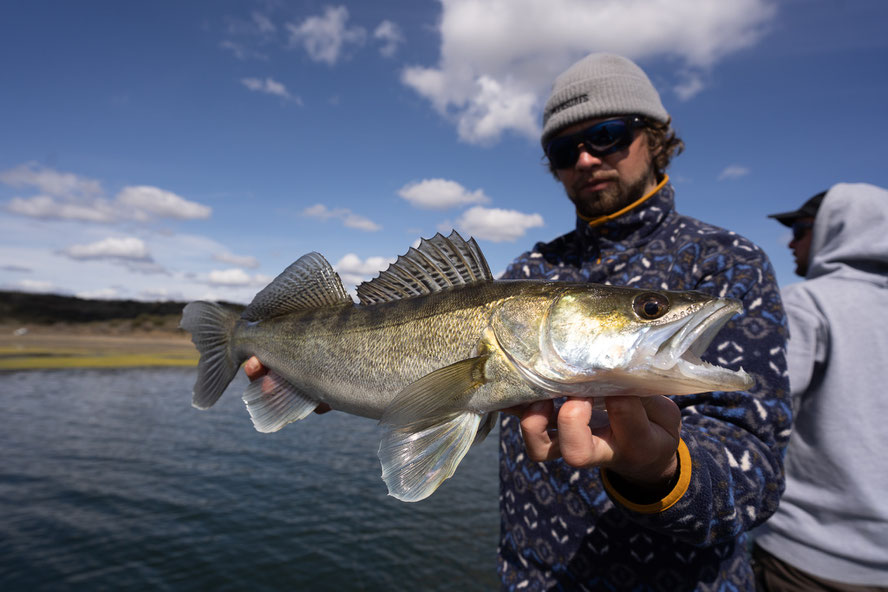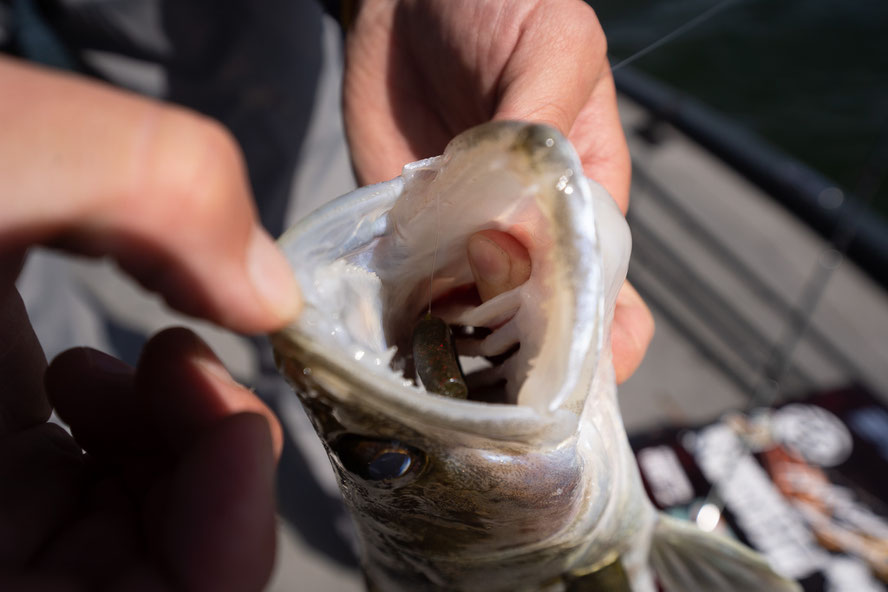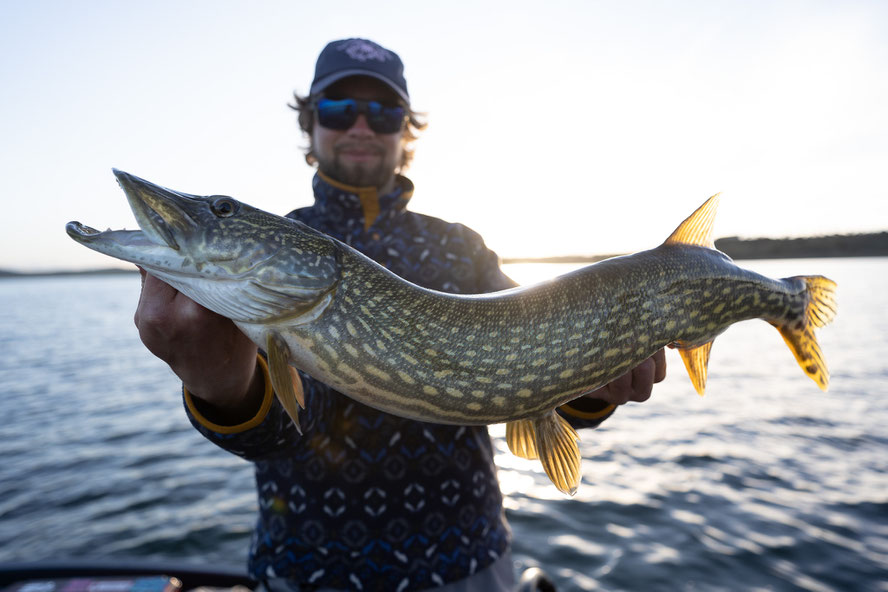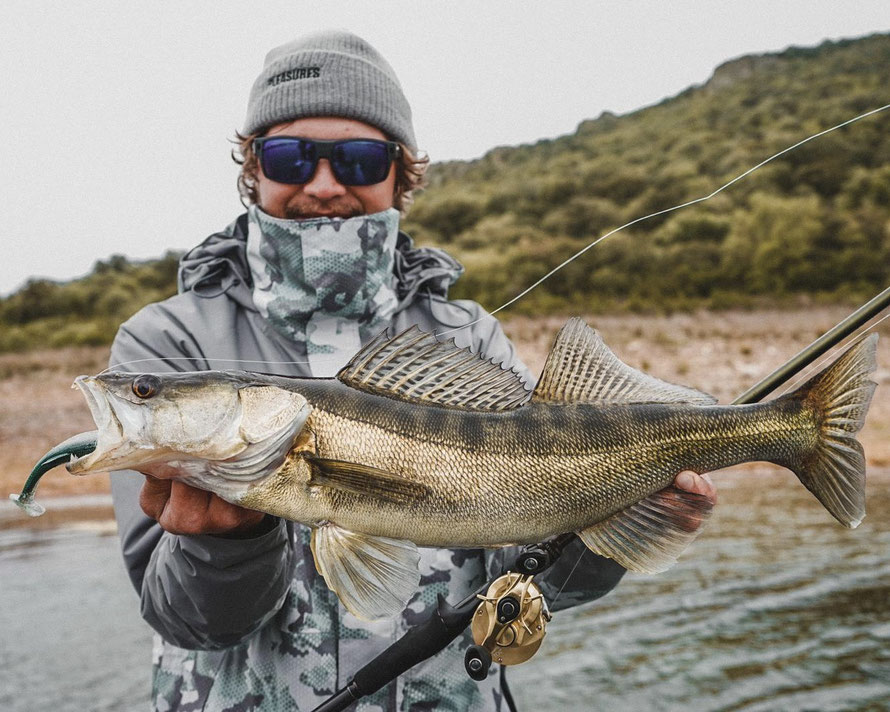 Over these 14 days we grinded so hard, always with the hope that the new day would bring some change that made those Bass eat for real. We saw them swimming around every day and on several spots but mostly they wouldn't care at all about our lures, not even finesse techniques worked. 
About the weather, we had pretty much everything from heavy rain and wind to sun and pure calmness but nothing seemed to really make them eat. Hell, we even got some storm that brought in sand from the Sahara desert and made the for a dusty, world ending mood which would had made for some awesome catch pictures but of course we didn't manage to get even one Bass into the boat during those two days, all we got was a sandy coating on everything that was left outside overnight.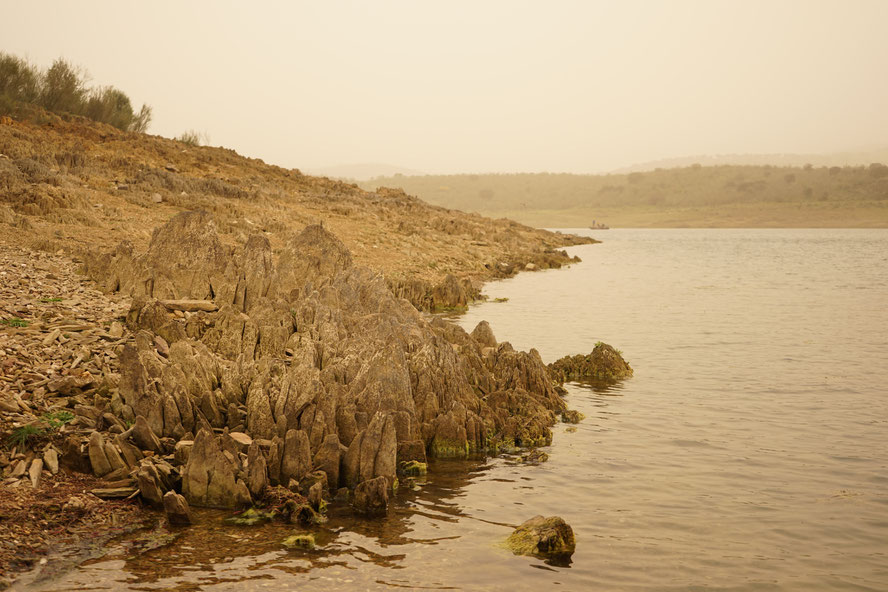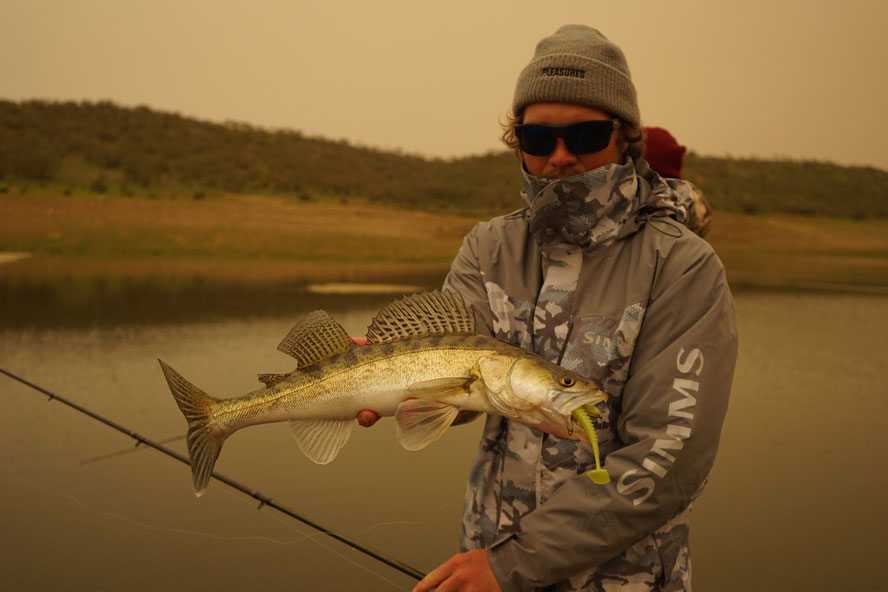 We talked to several other bassfishermen there and most of them didn't do better than we did, at least something...
To give you the straight facts, I caught 8 Bass in total over 14 full days of fishing from dusk to dawn and not one of the catches came even close to that +3kg mark I wanted to break. 
Day 1: 0 / Day 2: 0 / Day 3: 0 / Day 4: 1,6kg, 1,7kg, 1,9kg / Day 5: 2,4kg / Day 6: 2,0kg, 2,2kg, 2,3kg / Day 7: 0 / Day 8: 1,9kg / Day 9 - 14: 0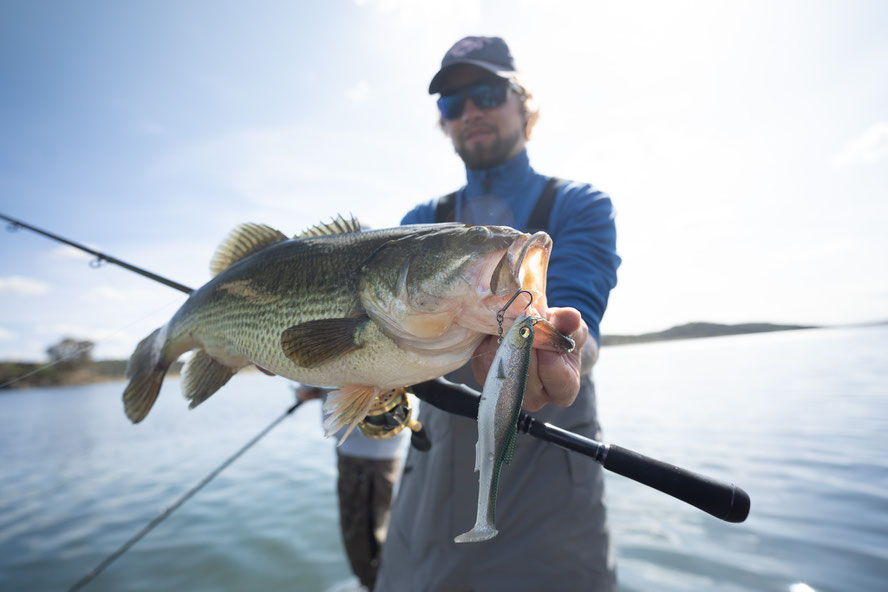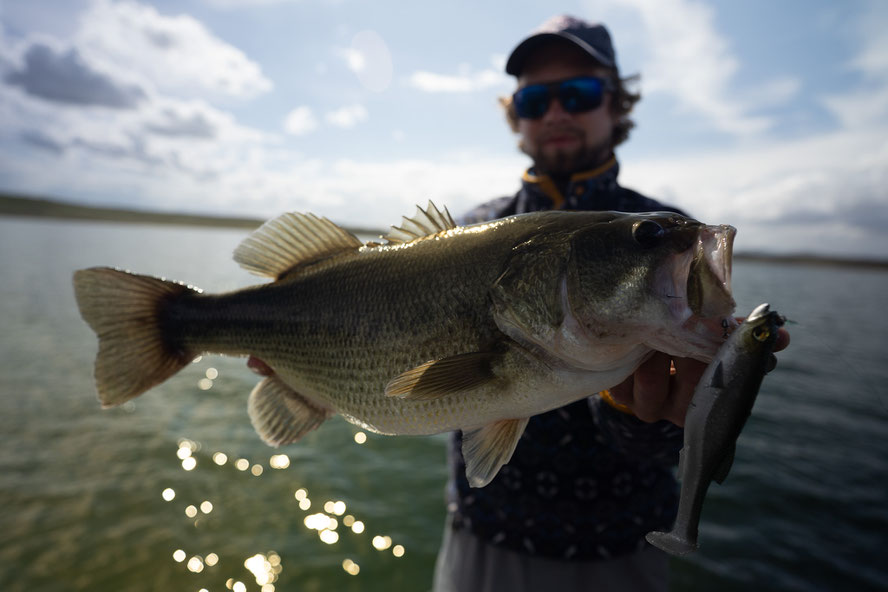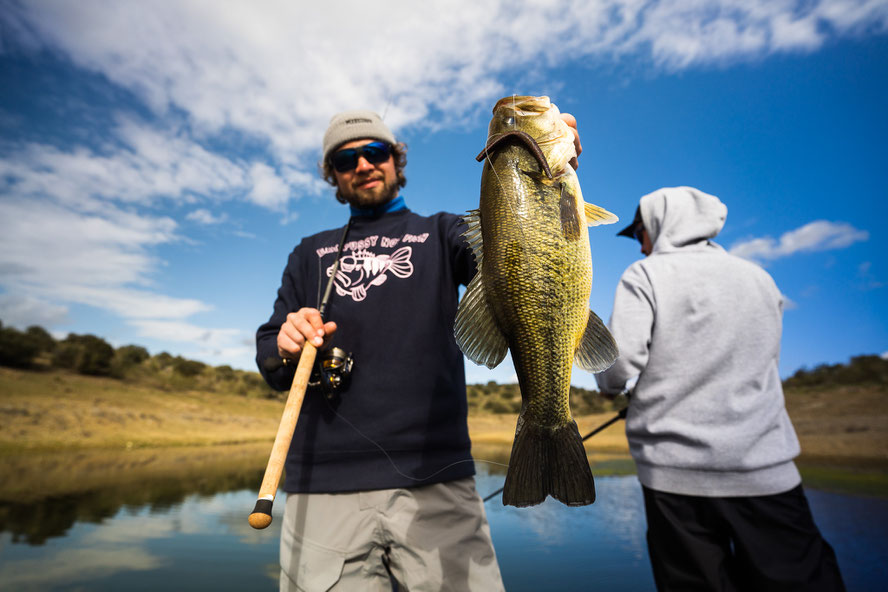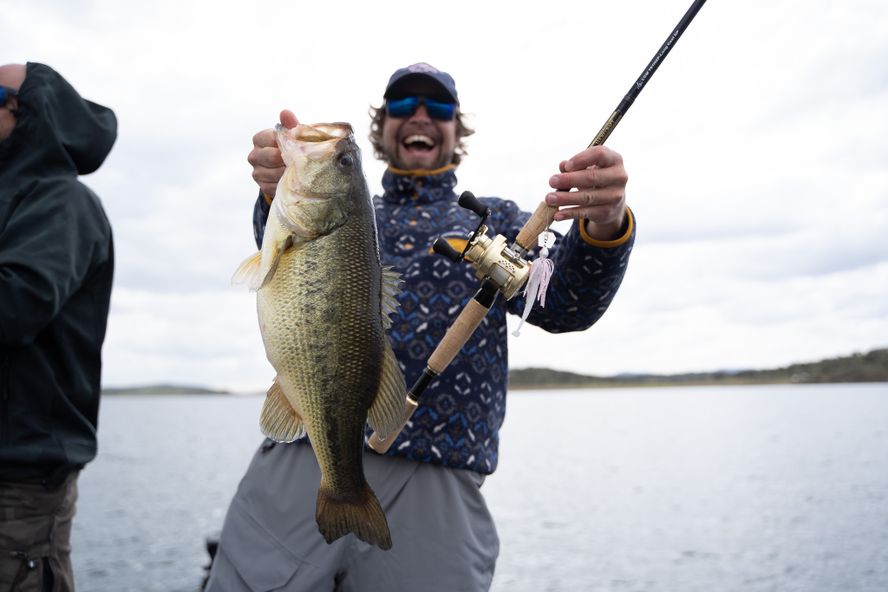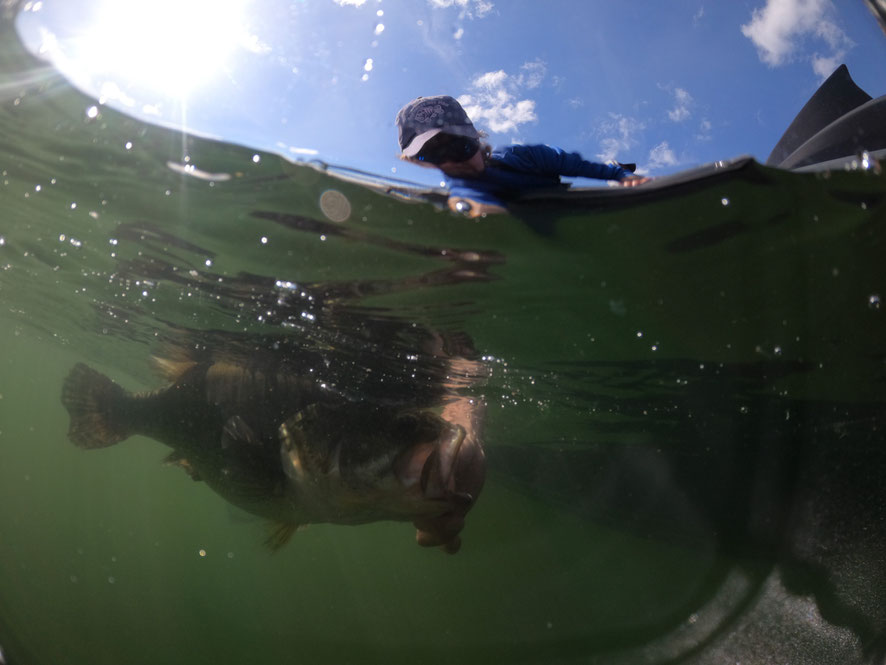 I'm still wondering why it was that bad and after considering various factors and listening to the locals I came up with a theory which could be true, partly true or even completely wrong, I asked the fish too but they wouldn't answer.. So since the lake is so low and there wasn't much rain, first of all there could be a lack of oxygen which makes the fish less active in general. Plus usually the Zanders stay deeper than the Bass but since the lake was that low, they were kinda forced together and the Zanders then just seemed quicker and dumber on the lures... Zanders got introduced there only a couple years ago by an overflowing river but since then the population exploded rapidly. They feed heavily on the huge schools of shads which used to be the prime food source for Bass and Pike there before but now got drastically decimated by the Zanders. 
All that might have a bad influence on the Bass in general and I hope I'm wrong or that this will balance out in the near future as I really like that lake and would love to fish there some more but I won't go back there anytime soon for now, at least not as long as the water level stays that low...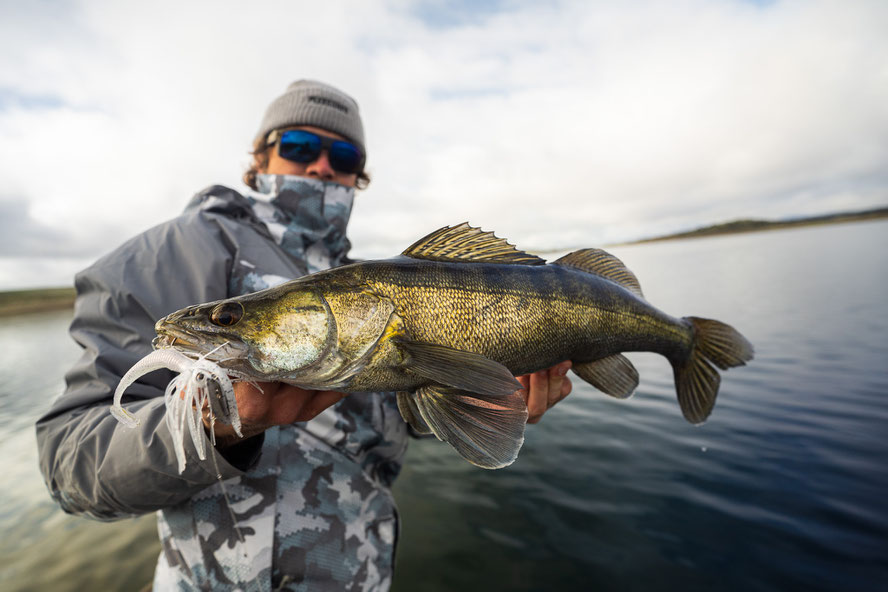 On a positive note, once again I was fortunate to spend time outdoors doing what I like surrounded with nice people with which even on the most fishless days we still always had something to laugh about. I didn't just practice my patience but also learned some new things regarding bassfishing even if it was mostly about rigging and working certain lures better. I wouldn't call it lost time as I don't consider any time spent outside in nature as a loss but I definitely hoped for way more Bass action than we ended up with.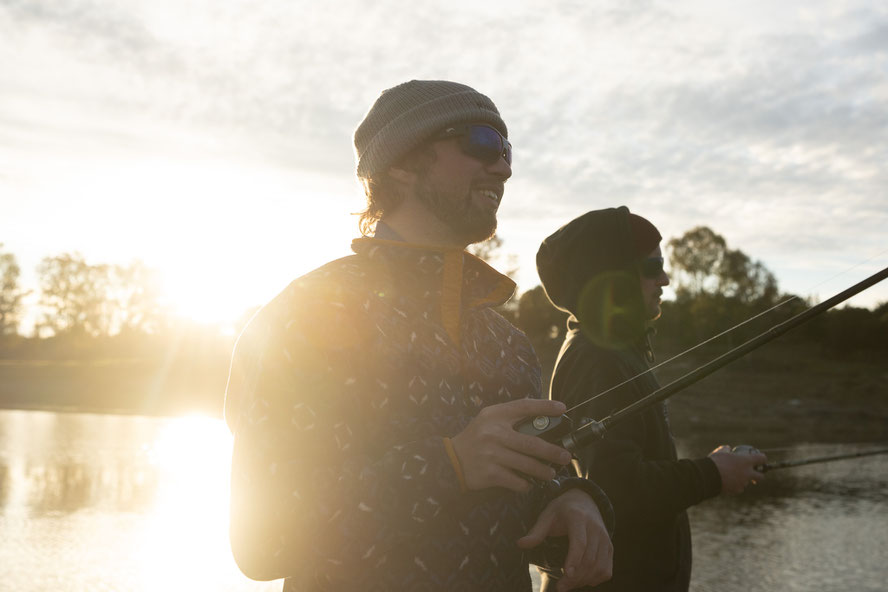 I'm already looking forward to my next Bass adventure, wherever that might be I just hope it's soon! :)
Thanks for reading!
PEACE & LOVE
Joel